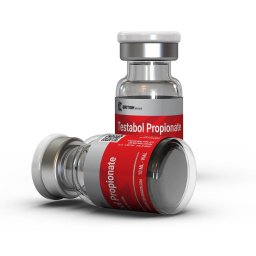 Detailed
Testabol Propionate for sale made by British Dragon Pharmaceuticals with active substance Testosterone Propionate included 100 mg/ml.
Intramuscular oil, oil soluble substances are basically oil androgens with anabolic abilities that get dissolves in oil. The components are mostly ester formations of testosterone available in vials. Low testosterone issues can be properly admitted and countered with the support of Testabol Propionate 100.
Testabol P 100 where the ester formation extends the steroids half-life period of the steroid. It creates a depot to let the steroid get loosen in the body over the time. It does not offer an immediate prick like synthetic testosterone.
However, it holds the same anabolic-androgenic ratio as testosterone.
It is a known androgen receptor and tends to convert into estradiol due to aromatizing effects. This component has half-life of 4.5 days.
Testabol Propionate British Dragon Effects
The component Testabol Propionate 100 has the ability to transform free flow of testosterone. Free testosterone can be converted and bonded with, as well as reduced to 5-alpha-dihydrotestosterone by cytoplasmic 5-alpha-reductase.
How it is Used
The intramuscular injection offers slow absorption. The present absorption parameters of AUC and residence time stands as 180-210ng h/ml and 40-60h. 98% protein binding is confirmed with the use of the component.
The registered consumption amount is 15-120l per Kg. With the injections, testosterone is metabolized to 17-Keto steroids through two individual pathways.
Propionat 100 Benefits
can be used in cycles for beginner;
fat burning
improves physical state of athletes
lean muscle mass increase
low water retention
The component is used to treat male hypogonadism. It can also offer a better support for advanced puberty, or counter delayed puberty among youth.
The use of the component is however, not recommended to pregnant or nursing mothers. Low testosterone, lower sperm count, lower bone density, and inability to focus are the factors countered by proper utilization of anabolic Test P 100.
Toxicity
The risks of toxic effects through cancerous tissue growth is a serious problem as the body gets exposed to the risks of edema with water and sodium retention.
Side Effects
Risk exposures cause a number of side effects to churn in the anabolic programs with British Dragon Test P.
Potential risks with lower sexual drive or poor libido due to estradiol conversion, cardiovascular issues, enlarged heart, hepatic effects due to metabolism contractions of the steroid, mood swings. Fading hairlines and excess body hair, extra-stiffness in muscles due to heavy water and nitrogen retention, gynecomastia are among other issues observed as the side effects of Testabol Propionate 100.
The female users may experience virilization and masculinity effects on their body along with hair loss problems. They may also experience hardness to their muscles and body, as well as steroid-induced tanning. Mental instability is another factor that indifferently trolls the heavy anabolic users from time to time.
To avoid the potential risk exposures, it would be ideal to avoid overdoses and maintain a PCT program at the end of the scheduled anabolic programs with Testabol Propionate 100 for sale. Which would reduce the life-altering vivaciousness of the anabolic steroid.
The benefit of this steroid is that it takes lesser time in the body to allow it to recover fully after the steroid cycle is over. This is a positive viewpoint, as this effect may help users get back to their normalcy before using the component again to meet desired physique setup.
Related Links:
Reviews
Please log in to write Testabol Propionate review.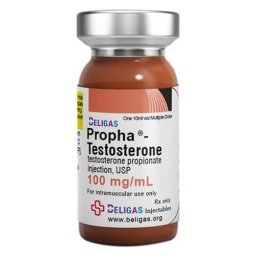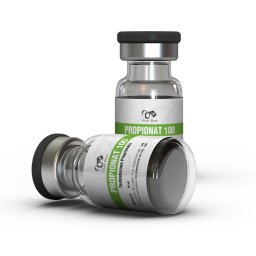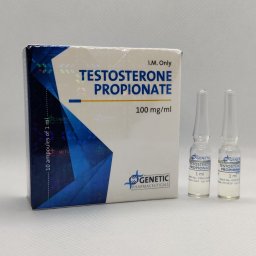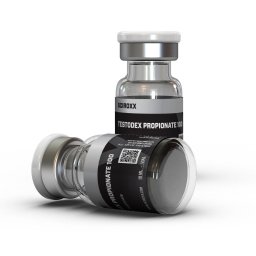 10 ml - 100 mg/ml
Manufacturer: Sciroxx
Substance: Testosterone Propionate
Pack: 10 ml vial (100 mg/ml)