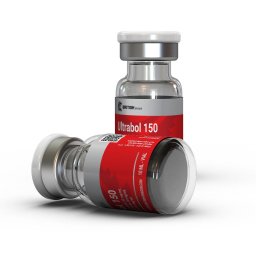 Ultrabol 150
Manufacturer: British Dragon Pharmaceuticals
Substance: Testosterone Blend
50 mg of Drostanolone Propionate
50 mg of Testosterone Propionate
50 mg of Trenbolone Acetate
Pack: 10 ml vial (150 mg/ml)
Detailed
Ultrabol 150 for Sale by British Dragon
Effective Dose (Men): 150-450mg/week
Effective Dose (Women): Not recommended
Active life: 2-3 days

Aromatization: Medium
DHT Conversion: Medium
Liver Toxicity: Low
Other common names: Ultrabol Forte, Ultradex, Cutaxyl, Cut Mix
Ultrabol 150 is one of the best today , it's been on the market for a while but wasn't immediately used in sports. British Dragon Ultrabol is worth it if you are actively preparing for the competition. If you combine the application with a special diet and relief exercises, you can achieve good results.
British Dragon Ultrabol 150 is a mixture of 3 anabolic steroids Trenbolone Acetate, Testosterone Propiante and Drostanolone Propionate, all these have a positive effect on the muscle.
Ultrabol 150 Cycle
British Ultrabol 150 mg can be used as single product in a cycle and since it contains short esters you will feel it pretty quick. Is used in 6 to12 weeks for cutting, lean muscles building and strength increase.
Other option is to stack Ultrabol it with some oral steroids, one of the most poular stack is: Oxanabol with Ultrabol both from British Dragon.
From weeks 1 to 5 use Oxanabol tablets 50 mg/day and Ultrabol 150mg from week 1 to 10 1 ml/eod. Post cycle therapy (Arimidex or Clomid) is still needed in this case.
Where to Buy Ultrabol
If you want your muscles to look supple and firm, we recommend you purchase Ultrabol 150 mg by British Dragon Pharma.
Reviews
Please log in to write Ultrabol 150 review.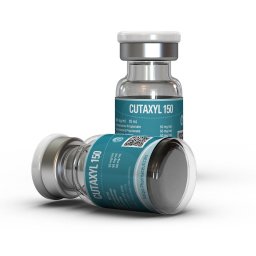 10 ml - 150 mg/ml
Manufacturer: Kalpa Pharmaceuticals
Substance: Testosterone Blend

50 mg of Drostanolone Propionate
50 mg of Testosterone Propionate
50 mg of Trenbolone Acetate
Pack: 10 ml vial (150 mg/ml)
⭐⭐⭐⭐⭐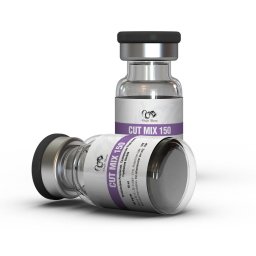 10 ml - 150 mg/ml
Manufacturer: Dragon Pharma, Europe
Substance: Steroids Blend
50 mg of Drostanolone Propionate
50 mg of Testosterone Propionate
50 mg of Trenbolone Acetate
Pack: 10 ml vial (150 mg/ml)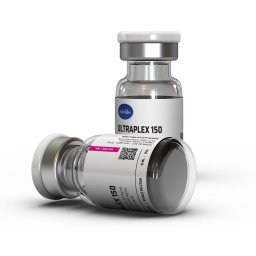 10 ml - 150 mg/ml
Manufacturer: Axiolabs
Substance: Steroids Blend
50 mg of Drostanolone Propionate
50 mg of Testosterone Propionate
50 mg of Trenbolone Acetate
Pack: 10 ml vial (150 mg/ml)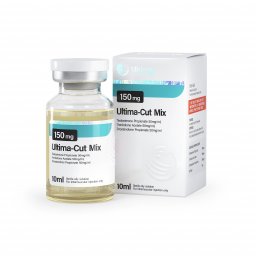 10 ml - 150 mg/ml
Manufacturer: Ultima Pharmaceuticals
Substance:
Drostanolone Propionate
Testosterone Propionate
Trenbolone Acetate
Pack: 10ml vial (150 mg/ml)