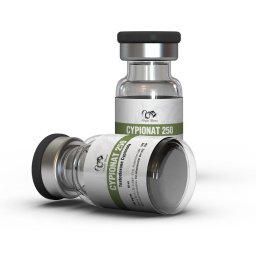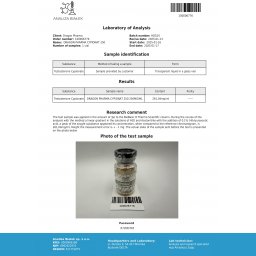 Detailed
Dragon Pharma contains the active ingredient Testosterone Cypionate (250 mg). Is an anabolic and androgen steroid drugs. This drug is most commonly used in athletes and bodybuilders.
Dragon Pharma testosterone cypionate, is one of the longest testosterone esters. Has a duration of action of up to 14-17 days. This means that there are no frequent injections as like the Propionat 100 also from this brand.
Cypionat 250, the most used testosterone injection ester and is popular for American athletes. This is due to the high production of this form of testosterone in the United States. But Testosterone Enanthate is more popular worldwide.
The two steroids can be used in combination and they have the same nature of action. There is no fundamental difference between them, so choosing one of this, doesn't matter test c or test e.
Also Cypionat 250 can be combined with other steroids. With Cypionate 250 you can expect to see significant gains in strength, muscle mass, and endurance.
Dragon Pharma Testosterone Cypioante Dosage
One injection is required every 7 days. Each individual dose can be adjusted, with an average of 500 mg. The dose can be increased to 600 mg if you has some history with testosterone.
You can block estrogenic effects by taking Nolvadex or Clomid from the same brand. Combinations of Cypionat 250 and Dianabol for build muscles and strength, or Deca 300 the best for building muscle mass.
Side Effects
Side Effects of testosterone cypionate can occur when the drug is overdosed.
Baldness and excessive hair growth. This is when the dose of the drug can be reduced or the addition of drugs that have the opposite effect (Finasteride) to the cycle.
You can reduce acne rash by following a strict diet and using personal hygiene products to minimize it. Test Cypionate 250 should be stopped if you have hypersensitivity.
Water retention.
Body Hair.
Cypionat and
Dianabol
Cycle
This cycle will build muscles and strength.
Dianabol week 1 to 4 with 30 mg per day and injectable Dragon Pharma testosterone Cypionat from week 1 to 10, 2 ml per week.
Arimidex will start from week 13.
Test Deca Cycle
The first thing that comes to mind of classic mass building is Deca 300 and Dragon Testosterone Cypionat. On the other side effects if one decided to go with this mix here is how to use them:
Deca 300 with 1 ml per week is more than enough for week 1 to 10. Dragon Pharma Cypionat we will start also from week one but fro long term until 12. Here dosage will be 2 ml/week
Related Links:
Reviews
Please log in to write Cypionat 250 review.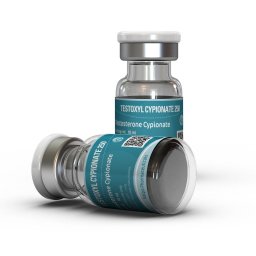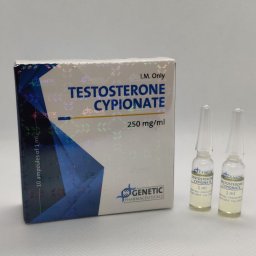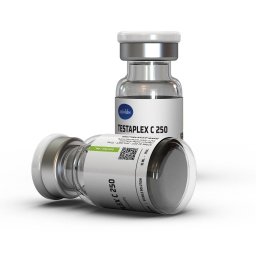 10 ml - 250 mg/ml
Manufacturer: Axiolabs
Substance: Testosterone Cypionate
Pack: 10 ml vial (250 mg/ml)