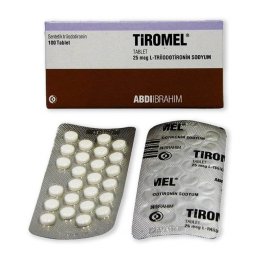 Tiromel T3
Manufacturer: Abdi Ibrahim
Substance: Liothyronine Sodium
Pack: 100 tabs (25 mcg/tab)
You will save 9.60 USD

Detailed
Tiromel's manufacturing team takes pride in providing a reliable and safe medication designed to treat hypothyroidism.
Tiromel 25mg contains liothyronine sodium, a synthetically manufactured thyroid hormone, to bring balance back to your body. The combination of this powerful drug helps increase your T4 (bitiron) levels to restore everyday normal activities without the fatigue and lethargy you may have felt before.
When used correctly, you will be able to enjoy daily activities like going out with friends or family members without worrying about low energy levels. Sporting events, any outdoor activity with friends or family. You will be able to zoom around with no issues at all!
Living with hypothyroidism can sometimes feel depressing and restricted but this isn't the case when taking Tiromel 25 mg.
Enjoy all of life's possibilities with its help!
No reviews found
Please log in to write Tiromel T3 review.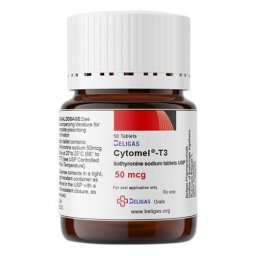 50 tabs - 50 mcg/tab
Manufacturer: Beligas Pharmaceuticals
Substance: Liothyronine Sodium
Pack: 50 tabs (50 mcg/tab)
AVAILABLE ONLY FOR USA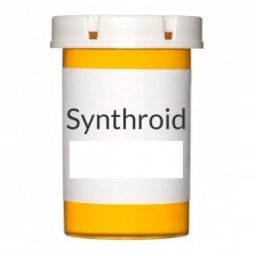 120 tabs - 75 mcg/tab
Manufacturer: Generic
Substance: Levothyroxine
Pack: 100 tabs (75 mcg/tab)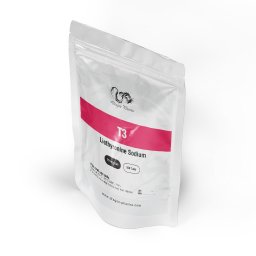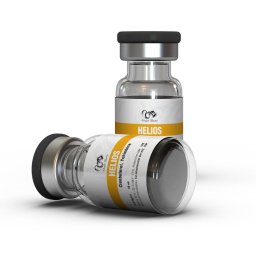 10 ml - 5.8 mg/ml
Manufacturer: Dragon Pharma
Substance: Clenbuterol, Yohimbine
30 mcg of Clenbuterol Hydrochloride
5.6 mg of Yohimbine Hydrochloride
Pack: 10 ml vial (5.8 mg/ml)