Filter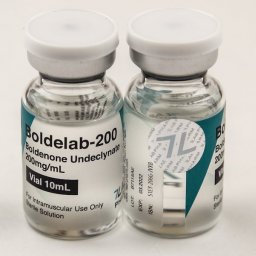 10 ml - 200 mg/ml
Manufacturer: 7Lab Pharm
Substance: Boldenone Undeclynate
Pack: 10 ml vial (200 mg/ml)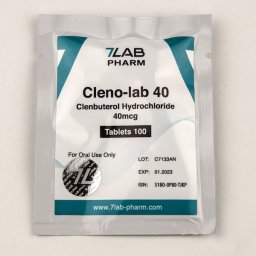 100 tabs - 40 mcg/tab
Manufacturer: 7Lab Pharma
Substance: Clenbuterol Hydrochloride
Pack: 100 tabs (40 mcg/tab)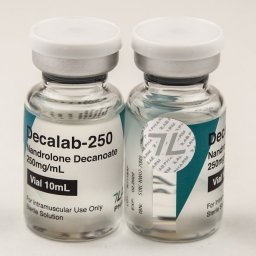 10 ml - 250 mg/ml
Manufacturer: 7Lab Pharma
Substance: Nandrolone Decanoate
Pack: 10 ml vial (250 mg/ml)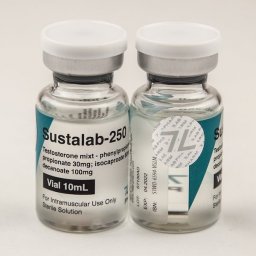 10 ml - 250 mg/ml
Manufacturer: 7Lab Pharm
Substance: Testosterone Mix
30 mg of Testosterone Propionate
60 mg of Testosterone Isocaproate
60 mg of Testosterone Phenylpropionate
100 mg of Testosterone Decanoate
Pack: 10 ml vial (250 mg/ml)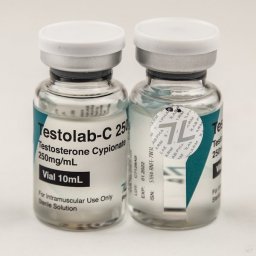 10 ml - 250 mg/ml
Manufacturer: 7Lab Pharm
Substance: Testosterone Cypionate
Pack: 10 ml vial (250 mg/ml)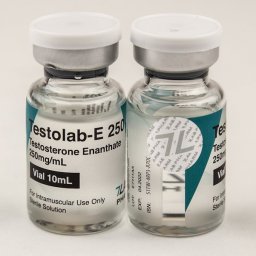 10 ml - 250 mg/ml
Manufacturer: 7Lab Pharm
Substance: Testosterone Enanthate
Pack: 10 ml vial (250 mg/ml)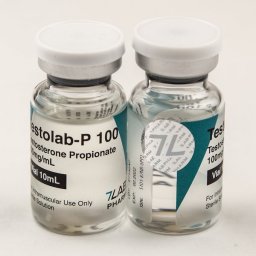 10 ml - 100 mg/ml
Manufacturer: 7Lab Pharm
Substance: Testosterone Propionate
Pack: 10 ml vial (100 mg/ml)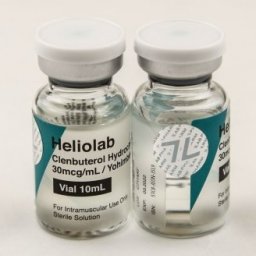 10 ml - 5.63 mg/ml
Manufacturer: 7Lab Pharm
Substance: Clenbuterol, Yohimbine
30 mcg of Clenbuterol Hydrochloride
5.6 mg of Yohimbine Hydrochloride
Pack: 10 ml vial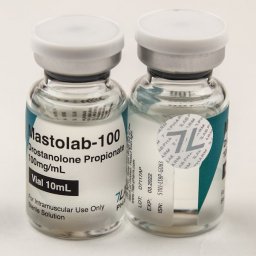 10 ml - 100 mg/ml
Manufacturer: 7Lab Pharm
Substance: Drostanolone Propionate
Pack: 10 ml vial (100 mg/ml)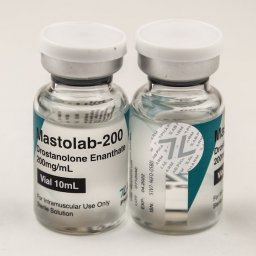 10 ml - 200 mg/ml
Manufacturer: 7Lab Pharm
Substance: Drostanolone Enanthate
Pack: 10 ml vial (200 mg/ml)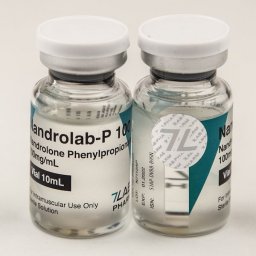 10 ml - 100 mg/ml
Manufacturer: 7Lab Pharm
Substance: Nandrolone Phenylpropionate
Pack: 10 ml vial (100 mg/ml)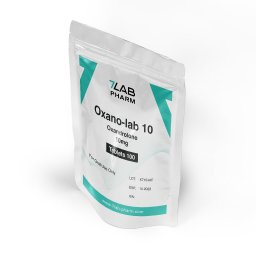 100 tabs - 10 mg/tab
Manufacturer: 7Lab Pharm
Substance: Oxandrolone
Pack: 100 tabs (10mg/tab)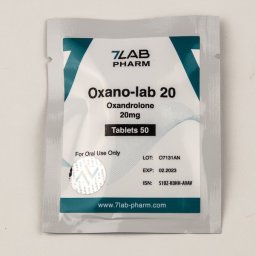 50 tabs - 20 mg/tab
Manufacturer: 7Lab Pharm
Substance: Oxandrolone
Pack: 50 tabs (20mg/tab)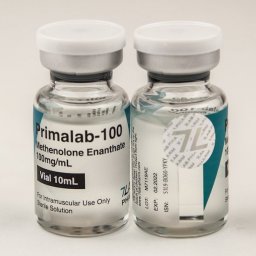 10 ml - 100 mg/ml
Manufacturer: 7Lab Pharm
Substance: Methenolone Enanthate
Pack: 10 ml vial (100 mg/ml)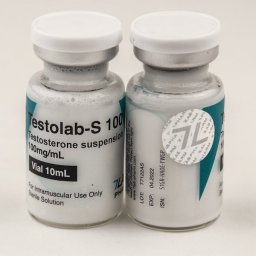 10 ml - 100 mg/ml
Manufacturer: 7Lab Pharm
Substance: Testosterone Suspension
Pack: 10 ml vial (100 mg/ml)
7LAB PHARMA Steroids for Sale on PandaRoids
Top 7Lab Pharma Steroids for Sale: Trenolab-E 200, Testolab-E 250, Testolab-P 100, Cleno-Lab
7Lab Pharma company offers its customers a huge range of steroids that are manufactured in both oral steroids and injectable forms. The company's main production facilities are located in Switzerland. 7Lab steroids branded products are quite affordable and of good quality. The company has been conducting research in the field of public health programs for many years.
Due to the full production cycle of anabolic manufacturing at 7Lab Pharm factories, product quality is monitored from the moment of raw material purchase to packaging and delivery of the drugs to the distribution network. The official manufacturer website provides detailed information on all products from this catalogue. All anabolic steroids offered here for athletes and bodybuilders are certified and fully compliant with GMP standards.
No matter where you're from, we ship all orders worldwide, and because we care about our reputation and customer satisfaction, we GUARANTEE DELIVERY. Because we understand that we deal in products with a high degree of rick. We do whatever is necessary to ship the package very discreetly, with no product or website name on the package, unrelated to anabolic steroids.
Panda Steroids si approved 7Lab Pharma supplier please check here >> 7Lab Supplier
Related Links: